Learn more about Merlin Owens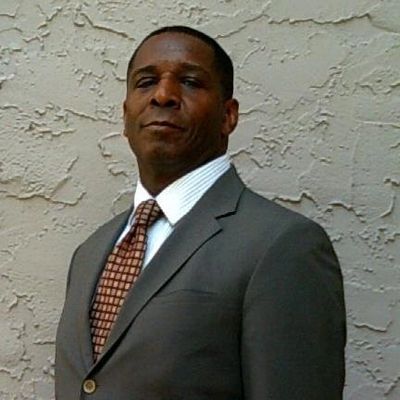 Bio
Founder, Chairman & CEO


Company NameEast West TeleMedia, International (EWTMI)
Dates EmployedDec 1995 – Present
Employment Duration22 yrs 5 mos
LocationSan Mateo, CAEast West TeleMedia, International (EWTMI)
Next Generation Optical Network Design & Systems Integration/Convergence.

Via it's partnership with ATMLink Inc./NovaQuest 1995-1998, EWTMI participated in major telecom projects in South Africa, Singapore, Malaysia and Saudi Arabia. Our mission is the adoption and proliferation of next generation networks in America and to enable our leadership in the 21st century global information and communications technology (ICT) economy.

East West TeleMedia, International (EWTMI) made it to the semi-final round of the 2011 Gigabit Challenge http://www.gigabitchallenge.com/ with its Executive Summary for a High Performance Computing (HPC) Content Service Provider (CSP) for Google Fiber and Asia Pacific/South East Asia (APAC/SEA) Ultra-Longhaul Ultra-Broadband (ULH/UBB) to FTTx deployments emerging over the next two to five years.

By 2016 APAC/SEA nationalized open access FTTx subscribers will represent 50% of the global FTTx market per an Ovum Group report. Google's Stanford University, Kansas City MO, Provo UT, and Austin TX campus/metro 1Gigabit FTTH and Chattanooga TN metro UBB to FTTH are the few US UBB to FTTH deployments. They represent America's only serious next generation networking and access (NGN/A) test-beds for photonic content delivery/API development, unified communications (UC) and real-time collaborative production workflows specifically designed for the UBB to FTTH provider to their FTTH subscribers.

3G/4G LTE Advanced SIP virtualization/FTTT test-bed are embedded to head-end/backhaul fixed/mobile smart device interconnectivity and multiplay/UC. As a member of Linkedin's Broadcast Engineering Magazine, I invite all my BE colleagues to chime in on their vision for next generation content delivery. http://www.linkedin.com/groups?home=&gid=3381370&trk=anet_ug_hm

Merlin K. Owens
Founder, Chairman & CEO
East West TeleMedia, International (EWTMI)
www.ewtmi.com (site under construction)
merlinowens@ewtmi.com

📷High fashion Sales Rep


Company NameArthur Beren Shoes
Dates EmployedSep 2001 – Aug 2010
Employment Duration9 yrsThird key, open and close PoS/accounting, customer satisfaction and info-media for elite clients.